As everyone knows very well on Instagram (and in some other social networks), there is no way to insert several active links to your social networks, in particular, there is only one on Instagram. And the world is now such that people have YouTube channels, VK profiles, instagram, telegram, tik-tok and other social networks and communication methods.

To combine all this into one universal link for all social networks, people have invented multi-link services.
The popular and growing service SocProfile is absolutely without any problems and difficulties, it has no advertising and immediately has everything you need. Attention ... everything on it is absolutely free, there are no tariffs and subscriptions, you can see that it was created for people.
Unlimited number of links, the ability to set your own background and even animated backgrounds, the ability to insert dividers, text, video right in the middle of the content. There are also so-called quick contacts for a direct transition to a phone call or directly to the messenger or, for example, to the Skype application.
Screenshots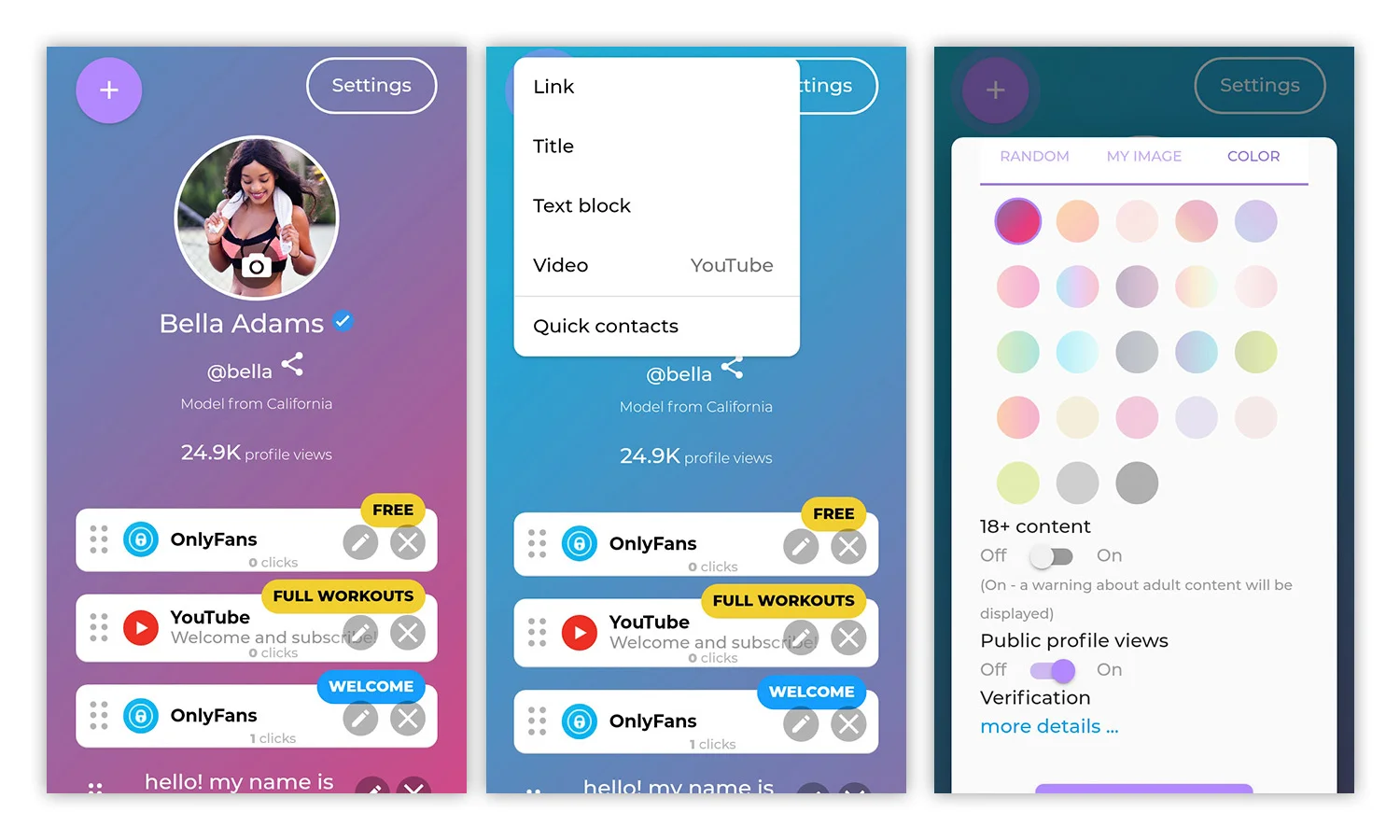 Also, one of its main significant advantages over all competitors is its simplicity. You can register simply in one click via VK or Google, the control is elementary - you immediately see what will be displayed without any previews. Since this service is relatively young, everyone has a chance to take a nice short username, by the way, you can verify your page, which will be marked with a blue check mark next to your name. However, here is a link to the service
Pros:
Everything is absolutely free without ads, logos, tariffs and subscriptions
Simplicity. Nothing extra
page verification
Customizable responsive design with animations
Universal Content (Links, Videos, Text, Dividers, Contacts)
Intuitive interface
Authorization via Google and VK
Minuses: